Claiming Prizes
How to Claim Texas Lottery Prizes
Congratulations on your Texas Lottery win! The next step is to claim your prize. It's really easy to redeem winnings, but the procedure to follow depends on the value of your prize. The information on this page will help ensure you don't miss out.
The first thing you should do after winning is sign your ticket. In fact, it's always best to sign your ticket as soon as you've bought it, so no-one else can claim any prizes you might win. Store your ticket somewhere safe before the drawing takes place and then again if you find out you're a winner.
It's also a good idea to make a copy or take a photo of both sides of the ticket to keep for your records. If you're required to fill out a winner claim form, keep a copy of that too.
How to Claim by Prize Value
Find out how to claim your prize below. You'll see the different methods that are available for each prize amount.
Prizes of $599 or Below - The simplest way to collect a prize of this value is claim from any Texas Lottery retailer. You can also go to any claim center, the Lottery Commission headquarters in Austin, or claim by mail.
Prizes from $600 up to $2.5 Million - For non-annuity prizes, you will need to go to a local claim center or submit a claim by mail. For annuities, please see below.
Prizes Over $2.5. Million and up to $5 Million - There are only a handful of claim centers that pay out prizes of this size – you will need to claim at the Dallas, Fort Worth, Houston or San Antonio offices, or the Texas Lottery headquarters in Austin. Alternatively, you can claim by mail.
Prizes Above $5 Million, All Lotto Texas, Powerball, and Mega Millions Jackpots, and Annuity Prizes - You will need to claim your prize in person from the Lottery Commission headquarters in Austin. You should call beforehand on 800-375-6886, so that you can answer some initial questions about your ticket and make an appointment.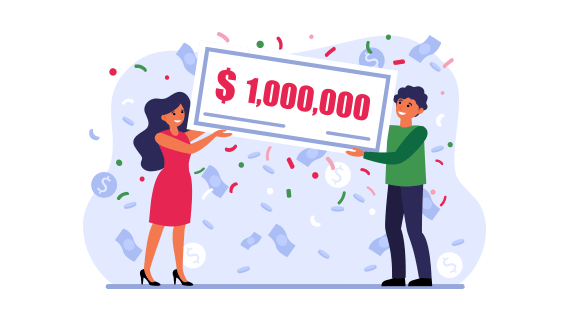 Claim Period
If you've won a prize in a draw game, you have to come forward to make your claim within 180 days of the draw date. For scratch-offs, the deadline for claiming is 180 days after the game end date.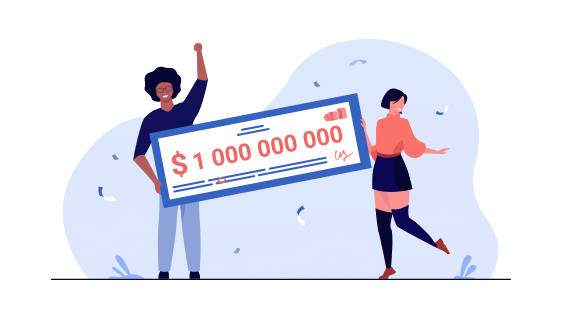 Tax Withholdings
If you play online through the Texas Lottery, any prize of up to $600 will be paid automatically into your online account. You can withdraw winnings at any time or decide to purchase more tickets. The minimum withdrawal amount is $10.
Lottery prizes above $5,000 are subject to a 24% federal tax withholding rate before they are paid out. Texas does not have a state withholding tax on lottery wins. The tax withholding rate for a non-resident alien (someone who is not a US citizen or resident) on prizes of $600 or above is 30%. The amount of taxes owed will depend on each individual's situation; if you win a prize, it is advised that you consult a tax professional for information. Before visiting a claim center, it's a good idea to contact your nearest location or call 800-375-6886 to confirm opening hours and ensure you have all the information you need.
Claim at a Texas Lottery Claim Center
The Texas Lottery has claim centers throughout the state, from Amarillo in the north to McAllen in the south. If you're wondering where are the lottery offices in Texas, you can find your local claim center in the list below, complete with address and phone number.
Abilene
209 S. Danville
Suite C-103
Abilene, TX 79605
Phone: (325) 698-3926

Amarillo
7120 IH-40 West, Suite 110
Park West Office Centre
Amarillo, TX 79106
Phone: (806) 353-0478

Austin
611 E. 6th Street
Austin, TX 78701
Phone: (512) 344-5252

Beaumont
6444 Concord Rd.
Beaumont, TX 77708
Phone: (409) 347-0734

Corpus Christi
4639 Corona
Suite 19
Corpus Christi, TX 78411
Phone: (361) 853-4793

Dallas
8700 N Stemmons Freeway
Suite 140
Dallas, TX 75247
Phone: (214) 905-4912

El Paso
401 East Franklin Avenue
Suite 150
El Paso, TX 79901
Phone: (915)-834-4920

Fort Worth
4040 Fossil Creek Blvd.
Suite 102
Fort Worth, TX 76137
Phone: (817) 232-9478

Houston
1919 N. Loop W.
Suite 100
Houston, TX 77008
Phone: (713) 869-6451

Laredo
1202 Del Mar Blvd.
Suite 4
Laredo, TX 78045
Phone: (956) 727-8750

Lubbock
6202 Iola Ave Suite #900A
Lubbock, TX 79424
Phone: (806) 783-0602 - Main line
Phone: (806) 783-0613 - Line 2

McAllen
4501 West Business 83
STE A2
McAllen, TX 78501
Phone: (956) 630-2278

Odessa
4682 E. University
Suite 100
Odessa, TX 79762
Phone: (432) 550-6340

San Antonio
4243 E. Piedras Dr.
Suite 106
San Antonio, TX 78228
Phone: (210) 593-0210

Tyler
3800 Paluxy Drive
Suite 330
Tyler, TX 75703
Phone: (903) 509-9008

Victoria
2306 Leary Lane
Suite 400
Victoria, TX 77901
Phone: (361) 573-4185

Claim by Mail
You can claim prizes of up to $5 million by mail. Make sure to include the signed winning ticket. You must complete a claim form if the value of the prize is $25 or more. Forms can be requested from the lottery, found at retailers, or downloaded online.
It's a good idea to use a trackable form of sending, such as registered mail; the Texas Lottery has no responsibility for lost tickets. Send your claim to the following address and allow four to six weeks for processing.
Texas Lottery Commission
1801 N. Congress Avenue
Austin, TX 78701

To claim a prize by mail, you will need to provide your Social Security/Tax ID Number, along with valid photo ID. Acceptable forms of identification include a driver's license, passport, veteran's or military identification card, or birth certificate (combined with some form of photo ID).
To help with speedy claims, you should remember to only provide one signature for each ticket and not to tamper with your ticket in any way, such as marking it or attempting to repair it if it is damaged.