Mega Millions
Mega Millions
Mega Millions is a multi-state lottery that regularly makes headlines for its huge jackpots. Tickets cost just $2 for nine ways to win. Match all six numbers to take home the grand prize, which has a current starting value of $20 million and continues climbing until it's won.
On this page, you'll find details of when draws are held, how to play, the prize tiers, and the odds of winning a payout.
Tuesday, December 5, 2023
How to Play
It's really easy to play Mega Millions in Texas. Choose your six numbers, select how many draws to enter and decide on the Megaplier.
The game is available in 47 jurisdictions across the U.S., but you have to claim prizes in the state where you bought your ticket, so if you're a Texan who is out of town when you play, you won't be able to pick up your money back at home.
Here's a full guide to playing Mega Millions in the Lone Star State. Remember that when filling out a playslip you must specify your preferred payment option in case you win the jackpot, whether you would take the grand prize as 30 annual payments or accept the cash value option.
Playing Online
To play Mega Millions online in Texas, follow this step-by-step guide: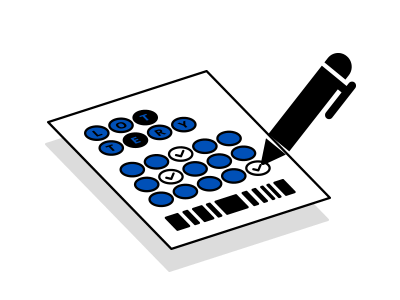 Select five of your own numbers from 1 - 70 and one Mega Ball from 1-25 or go for a 'Quick Pick'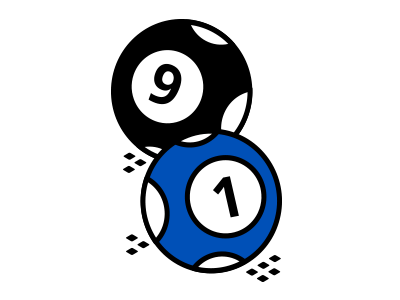 Decide how many draws you want play - you can enter up to 10 consecutive draws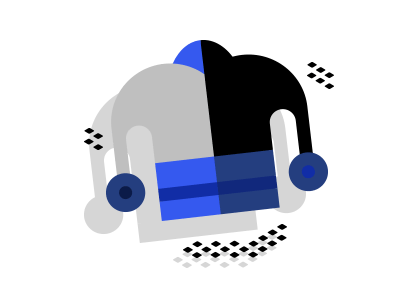 Choose whether you want to add the Megaplier to your ticket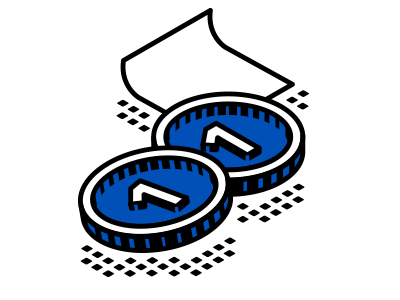 Hit the 'Checkout' button and complete your purchase
Playing In-Store
Visit your local Texas Lottery retailer and pick up a Mega Millions playslip
Select five main numbers from 1 through 70 and one Mega Ball number from 1 through 25. Or you can mark 'QP' on your playboard to have the lottery terminal Quick Pick either or both selections
Decide whether to add the Megaplier option for an additional $1
Choose how many drawings you want to enter in advance and mark the relevant Multi-Draw box - you can enter up to 10 draws in a row
Pay the retailer for your Mega Millions ticket and be sure to check the Results after the draw
Draw Schedule
Mega Millions draws are held every Tuesday and Friday night in Atlanta, Georgia at 10:00 p.m. CT. Ticket sales are paused during the draw break; In Texas this runs from 9:45 p.m. to 10:15 p.m. on draw nights, so complete your purchase before then to play that evening's draw. You can watch the Mega Millions draw online, as well as on various television stations across Texas, or check the winning numbers later.
Prizes and Odds of Winning
Mega Millions players must match all six numbers drawn to win the top prize. Each Mega Millions play offers nine ways to win, including a great $1 million second prize if you match the white balls.
You get $2 for the Mega Ball on its own, and $4 for one main number and the Mega Ball. There is no prize for matching one or two numbers without the Mega Ball. You win $10 for matching three numbers on Mega Millions. The table below shows the prize levels plus the odds of taking home a payout.
Mega Millions Prizes and Odds
Numbers Matched
Odds of Winning
Prize
5 + Mega Ball
1 in 302,575,350
Jackpot
5
1 in 12,607,306
$1 million
4 + Mega Ball
1 in 931,001
$10,000
4
1 in 38,792
$500
3 + Mega Ball
1 in 14,547
$200
3
1 in 606
$10
2 + Mega Ball
1 in 693
$10
1 + Mega Ball
1 in 89
$4
Mega Ball only
1 in 37
$2
The overall odds of winning a Mega Millions prize are 1 in 24
Megaplier
Play the Megaplier option to increase any prize you win below the jackpot by up to five times. In each Mega Millions draw, a Megaplier number – 2, 3, 4 or 5 – is drawn separately from a pool of 15 digits. Any prize won below the jackpot is multiplied by this number. For example, if the Megaplier is 5X, the $1 million second prize increases to $5 million.
Megaplier costs an extra $1 per play and can only be played by adding it to a Mega Millions ticket.
Megaplier is a Texas original, and was such a hit in the Lone Star State that other lotteries adopted it. The Texas Lottery holds the Megaplier trademark and continues to conduct the draw.
Megaplier Prizes and Odds

| Numbers Matched | Megaplier not played | 2x | 3x | 4x | 5x |
| --- | --- | --- | --- | --- | --- |
| 5 + Mega Ball | Jackpot | Jackpot | Jackpot | Jackpot | Jackpot |
| 5 | $1 million | $2 million | $3 million | $4 million | $5 million |
| 4 + Mega Ball | $10,000 | $20,000 | $30,000 | $40,000 | $50,000 |
| 4 | $500 | $1,000 | $1,500 | $2,000 | $2,500 |
| 3 + Mega Ball | $100 | $200 | $300 | $400 | $500 |
| 3 | $10 | $20 | $30 | $40 | $50 |
| 2 + Mega Ball | $10 | $20 | $30 | $40 | $50 |
| 1 + Mega Ball | $4 | $8 | $12 | $16 | $20 |
| Mega Ball only | $2 | $4 | $6 | $8 | $10 |
Just the Jackpot
Players also have the option to be in the running to win just the grand prize, rather than playing for the chance to win any of the Mega Millions prizes. Complete a special Just the Jackpot playslip for your shot at winning the top prize only. Megaplier is not offered with Just the Jackpot.
Payment Options
If your ticket matches all five white ball numbers and the gold Mega Ball number, you win the jackpot. You have a choice of an annuity or cash option payment. On your playslip, choose how you'd like to receive your prize if you're lucky enough to win. You will not be able to change your selection later.
30 annual payments: The winner receives the full grand prize value as an annuity split into 30 payments over 29 years. The money in the jackpot prize pool at the time of the win is invested to fund the payouts.
Cash value option: This is a lump sum payment of the money in the jackpot prize pool at the time of the win. It's a smaller amount than the annuity, but you receive it all at once, and it's the option most winners choose.
Please note that the advertised grand prize amount is always an estimate rather than a guaranteed value. The actual amount is determined by ticket sales, and for the annuity, interest rates on the investments.
The amount you take home depends on which of the options above you take. Both options are subject to tax, and at least 24 percent is taken out in federal taxes. There is no state tax on lottery prizes in Texas, so you actually receive a larger payout than you would in many other jurisdictions. For example, the biggest Mega Millions win in Texas went to an anonymous player from Leander, Austin, in September 2019. The jackpot was valued at $225, but the winner picked the cash option of $157 million. After taxes, they actually took home around $97 million.