Lotto Texas
Lotto Texas
Lotto Texas has one of the highest jackpot prizes of any game nationwide, with draws every Monday, Wednesday, and Saturday evening and a top prize that starts at $5 million and keeps rolling until someone wins it.
Lotto has been a player favorite in the Lone Star State since its first draw on November 14, 1992. Learn more about the OG Texas jackpot game right here, with draw schedule, how to play, the prizes you could score and the chances of winning.
Wednesday, September 27, 2023
How to Play
You can purchase Lotto tickets from any authorized Texas Lottery retailers. Tickets cost just $1 per line. Start playing by selecting six numbers from 1 to 54. Read the step-by-step guide below to learn exactly how to play.
Pick six numbers from 1 through 54. You can choose your own numbers, or mark Quick Pick (QP) on your playslip and the lottery computer will generate a random selection.
If you'd like some inspiration for your plays, including updated hot and cold numbers, check out Lotto Statistics, or get instant random numbers via the Generator.
Love your numbers? Then mark the multi-draw option on your entry ticket to have them entered for up to 10 draws in a row.
Add the Extra! option and if you win any Lotto prize below the jackpot, you'll also win an Extra! prize on top of that – you could take home up to $10,000 plus the base game win. Extra! costs an additional $1 per entry.
After the draw, check the winning numbers to find out if you've scored a prize.
If you're lucky enough to hit the jackpot, you need to choose between being paid an annuity or lump sum. Mark your choice in the jackpot prize payment options box: 30 Annual Payments or Cash Value Option. Note that you won't be able to change the option you select later on.
Playing Online
If you play Lotto Texas online, you don't have to worry about losing or misplacing your ticket. Your numbers are kept safe and checked for you, so there's no chance of missing out on a prize. Here's how to play online: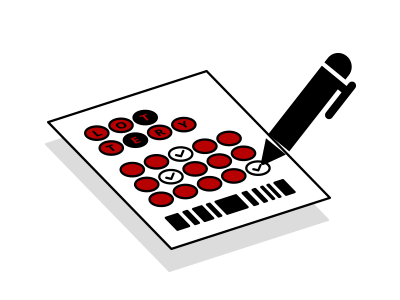 Choose six numbers from 1 to 54. Select the 'Quick Pick' option to get a random set.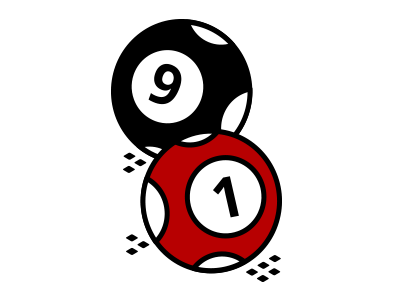 Decide how many lines of numbers to play. If you play more sets, it boosts your chances of winning.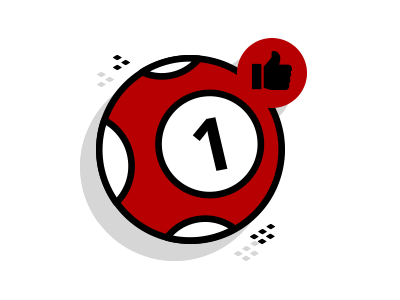 Select the multi-draw option to enter your numbers into several consecutive drawings.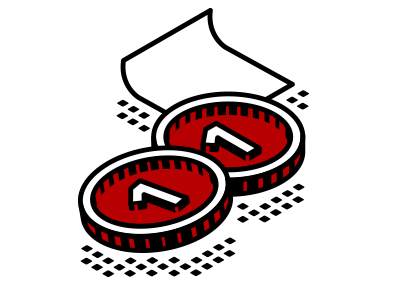 Pay for your tickets and sit back to wait and find out if you are a Lotto Texas winner.
Draw Schedule
TX Lotto drawings are held every Monday, Wednesday, and Saturday night at 10:12 p.m. CT. The cut-off time for purchasing tickets on draw nights is 10:02 p.m., and sales reopen at 10:15 p.m.
Prizes and Odds
To win the Lotto Texas jackpot, which starts at $5 million and rolls from there, you'll need to match all six numbers drawn by the Lottery. You can also take home a prize for matching three, four or five numbers. The table below shows all the payouts you can win, along with the odds in each tier:
Numbers Matched
Odds of Winning
Estimated Prize
6
1 in 25,827,165
Jackpot
5
1 in 89,678
$2,000
4
1 in 1,526
$50
3
1 in 75
$3 (Guaranteed)
The overall odds of winning a Lotto Texas prize are 1 in 71.1
Extra! Prizes and Odds
The Extra! add-on to your Lotto play increases any prize you win below the jackpot, which could put up to $10,000 more in your pocket in addition to the Lotto prize. You can also win a cash payout for matching just two numbers when you play with Extra!, compared to needing three when you play without. All the prize amounts are shown in the table below:
Numbers Matched
Odds of Winning
Prize Amount
6
1 in 25,827,165
N/A
5
1 in 89,678
Base Game Prize + $10,000
4
1 in 1,526
Base Game Prize + $100
3
1 in 75
Base Game Prize + $10
2
1 in 9
$2 (Guaranteed)
The overall odds of winning a Lotto prize with Extra! prize are 1 in 7.9